Precision Placement is a specialized staffing and recruiting firm with over 25 years' experience.
While we have worked in a wide variety of industries, when it comes to recruiting and manufacturing, our experience is unmatched. We know that's what brought you here – the search for great talent that can do great work. So whether you're looking for your next future retiree, wanting to test the waters with a contract to hire, or you have a project that needs the right touch, we can't wait to work with you.
Years of Experience
We're experts and our experience is unmatched, our recruiting experience combined with a Managing Partner that is an Engineer sets us apart from the rest.
We provide candidates to organizations for direct-hire, contract to hire and short or long term contracts/projects.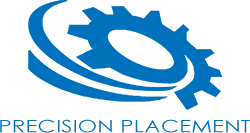 1300 W Main
Oklahoma City, OK 73106